About Network Marketing
It also known as multi-level marketing (MLM), It is a direct selling method that uses a network of people to sell a product. Network marketers earn money either by directly selling products themselves or by recruiting others to sell products for them.
In other Words, A business model in which a distributor network is needed to build the business. Usually such businesses are also multilevel marketing in nature in that payouts occur at more than one level. … Most network marketing programs also ask participants to recruit other sales representatives.
Difference between Money Circulation Scheme and Network Marketing?
Money Circulation Scheme has the same meaning as defined under the Prize Chits and Money Circulation Schemes (Banning) Act, 1978.
Network Marketing is totally different from Money Circulation Scheme. In earlier year it is noticed that few fraud companies cheated the peoples through money circulation and because of it people lost their faith from the Network marketing Companies.
But the fact is before investing people don't know properly about is it a network Marketing Company or a Money Circulation Company and they invest in Money Circulation Company rather than to invest in a Network Marketing Company.
Remember, Network Marketing Company can do its work only as a trading company. You can become its direct seller by purchasing its valued items or by receiving Service from it and earn commission or incentives by supplying its product or service. It's a tradition working way and no risk at all.
Is Network Marketing legal in India?
Yes, the model guidelines for States & Union Territories, on direct selling, have been formulated for protecting the legitimate rights and interests of Industry and Consumers by MCA "Ministry of Consumer Affairs" in its Notification No. G.S.R. 1013(E) dated 26th October 2016.
What is Direct Selling?
Marketing, distribution and sale of goods or providing of services as a part of network of Direct Selling other than under a pyramid scheme,
Provided that such sale of goods or services occurs otherwise than through a "permanent retail location" to the consumers, generally in their houses or at their workplace or through explanation and demonstration of such goods and services at a particular place.
What is Pyramid Scheme?
A multi layered network of subscribers to a scheme formed by subscribers enrolling one or more subscribers in order to receive any benefit, directly or indirectly, as a result of enrollment, action or performance of additional subscribers to the scheme. The subscribers enrolling further subscriber(s) occupy higher position and the enrolled subscriber(s) lower position, thus, with successive enrollments, they form multi-layered network of subscribers.
Provided that the above definition of a "Pyramid Scheme" shall not apply to a multi layered network of subscribers to a scheme formed by a Direct Selling Entity, which consists of subscribers enrolling one or more subscribers in order to receive any benefit, directly or indirectly, where the benefit is as a result of sale of goods or services by subscribers and the scheme/financial arrangement complies with all of the following:
a) It has no provision that a Direct Seller will receive remuneration or incentives for the recruitment / enrolment
of new participants.
b) It does not require a participant to purchase goods or services:
for an amount that exceeds an amount for which such goods or services can be expected to be sold or resold to consumers;
for a quantity of goods or services that exceeds an amount that can be expected to be consumed by, or sold or resold to consumers;
It does not require a participant to pay any entry/registration fee, cost of sales demonstration equipment and materials or other fees relating to participation;
It provides a participant with a written contract describing the "material terms" of participation;
It allows or provides for a participant a reasonable cooling-off period to participate or cancel participation in the scheme and receive a refund of any consideration given to participate in the operations;
It allows or provides for a buy-back or repurchase policy for "currently marketable" goods or services sold to the participant at the request of the participant at reasonable terms;
It establishes a grievance redressal mechanism for consumers, more particularly described in Clause 7 herein.
Explanation 1 – For the purposes of this proviso the term "material terms" shall means buy-back or repurchase policy, cooling-off period, warranty and refund policy
Step to Start Network Marketing
Search the companies dealing in direct selling and multi-level marketing.
Checktheir country ranking and global ranking
Checkcompany history and previous performance
Checkcompany products or services in which it deals
Check market demand and supply of the same products or services
Areyou comfortable for supplying the same product or services
Choosewhich one is best suited for you by buying or receiving its goods or service orboth
Now you are a direct seller of your chosen company, you may start direct selling as per the plan and procedure of the company.
Network Marketing Payout
The payout is the percentage of money from sales income that the company gives back to their distributors in form of commission, bonuses or otherwise. Because it shows how the company really feels about its distributors and what you can expect from the company in the future.
Definitely a good return if you are working with a good and reputed company. It is only the way to fulfil all dreams of a lower class and middle class person in a shorter time span.
Global Leaders View on Network Marketing
Mr. Bill Gates
Mr. Warren Buffett
Mr. Robert Kiyosaki
Former President of India  – Late Dr. APJ Abdul Kalam
Prime minister of India – Sh. Narendra Modi
"Skill India Campaign" – Unemployment India's biggest concern, direct selling at rescue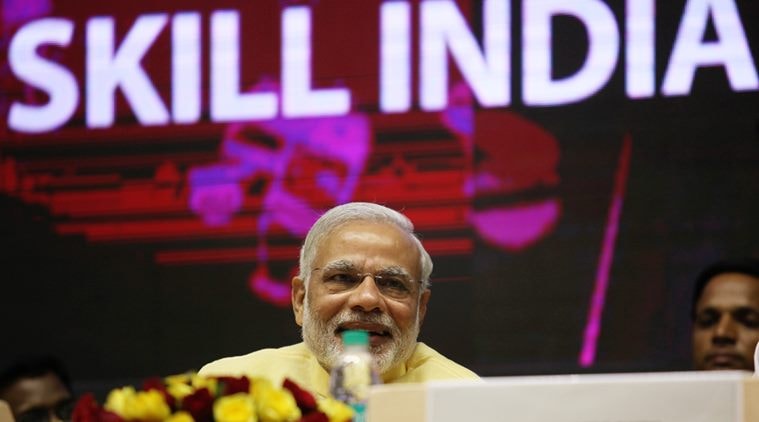 President of USA – Mr. Donald Trump